Volkswagen Atlas Dashboard Lights

Some of the lights that appear on our dashboards are easy to understand, but the meanings behind other symbols might require a little sleuthing. In this guide to the Volkswagen Atlas dashboard lights, Littleton, Parker, and Castle Rock, CO, drivers will learn how to interpret their SUV's dashboard.
McDonald Volkswagen has assembled info on some of the important lights that appear on the VW Atlas dashboard. Read on for VW Atlas dashboard light explanations—and information about what to do next.
Dashboard Lights: Oil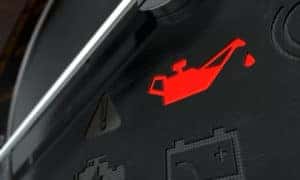 Most of the lights listed in this guide will be yellow, symbolizing caution. Like a traffic light, red dashboard lights in the Volkswagen Atlas mean stop. You can see the difference in urgency with the two engine oil lights
Oil Level Low: A yellow light with a picture of an oil can over a zig-zagging line. Check your oil level as soon as possible. If it seems fine or your oil was changed recently, take your VW Atlas to your dealership.
Oil Pressure: A red oil can beside a picture of a meter with an exclamation point. This means there's no oil pressure and it's not safe to run your engine. Turn your car off and contact your dealership.
Dashboard Lights: Quick Fixes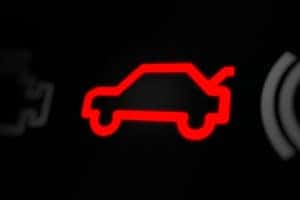 When these lights appear, they can usually be resolved very quickly. If the light doesn't turn off after fixing the issue, you may need to contact your dealership to see if there's a hidden problem.
Fuel Cap Off or Missing: A yellow light showing the front of a car with a large fuel cap floating to its right. If you did put the fuel cap back on the last time you pumped gas, it might not be screwed on securely.
Hood Open: A red side view of a car with the hood popped open. This is an urgent light because it's risky to drive with your hood unsecured, even if it looked closed from the driver's seat. The hood could fly open while you're driving, obscuring your view. Shut the hood tightly to deactivate the warning.
Immobilizer: A yellow side view of a car with a key making up its underside. This light means that the wrong key is being used—a risk if you carry the keys to multiple vehicles. If you know you're using the right key, it may have become damaged.
Dashboard Lights: Light Bulbs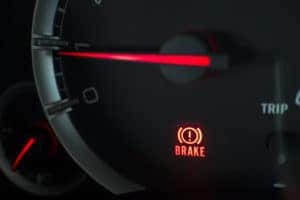 Volkswagen vehicles use a series of dashboard lights to tell drivers that one of the many small lightbulbs that illuminate your car have burned out. When you see any of these lights, contact your parts supplier for a new bulb.
Brake Light: A yellow light that looks like a light bulb contained by a circle and two semicircles.
License Plate Light: A yellow light inside a rectangle representing a license plate reading B-X 32.
Other Bulb Failure: A yellow light bulb symbol on its own means a bulb elsewhere in the vehicle is out. If this light flashes, there may be a problem with your headlights.
What Should I Do About Volkswagen Atlas Dashboard Lights?
If your Volkswagen Atlas dashboard lights signal the need for maintenance or repairs, get in touch with McDonald Volkswagen. Our experienced automotive team will be happy to check out your SUV and address any issues.
If you're not sure whether your dashboard lights are signaling an urgent need, reach out to our dealership. Your safety is our top priority! Littleton, Parker, and Castle Rock, Colorado, drivers can give us a call today with your VW Atlas dashboard light questions.