Volkswagen Payment Calculator
---
Once you've done your research, tested out different models, and found your favorite, it's time to take the next steps toward purchasing your next vehicle. Preparation is essential to help you confidently drive around Littleton, Parker, and Castle Rock, Colorado, in your new ride. This handy tool will help you prepare to drive your next Volkswagen with peace of mind!
Our Volkswagen payment calculator will help you plan out your own roadmap for the future. You'll get an idea of what your month-to-month life will be like, while you seize the day in your chosen Volkswagen model. Our team at McDonald Volkswagen is dedicated to helping you every step of the way to get the keys to a dynamic new ride!
---
​
What Is a Payment Calculator?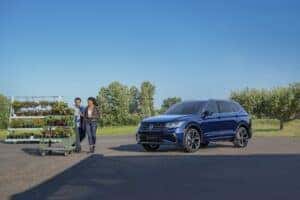 When you decide on your preferred Volkswagen, you'll want to know what's in store for you as you finance it. The payment calculator makes this easy by doing the math for you. You'll customize this tool to your unique situation, so you'll have an idea of your potential monthly vehicle expense. That lets you move forward confidently on your car-shopping journey.
Using Our Payment Calculator
When you use our payment calculator, you'll enter information about your specific situation. Then, you will learn about your future with your next Volkswagen. This process starts with entering the total value of the car, including taxes and fees. You can then enter these values:
Amount Financed: The total cost of the vehicle
Interest Rate: The amount charged by the lender for the use of their assets
Loan Term: The pre-determined length of time to repay your loan
Down Payment: The amount of money you pay up front
Trade-In Value: The value of your current vehicle that's applied toward the cost of the new one
By entering these numbers, you will be given a look at your estimated monthly payment. You'll also see how the amount of your down payment can affect your future monthly payments.
Our Other Online Finance Tools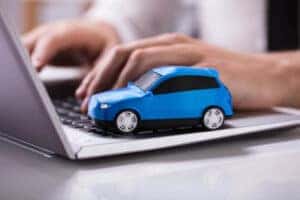 While you're on our website, be sure to check out our other tools to streamline your financing process. These useful features will bring you closer to getting into the driver's seat of your next Volkswagen.
You can apply for financing online and be pre-approved for credit. Simply enter some basic information about yourself and you will see a preview of your loan options. This will also save you time later at the dealership.
If you have a car to trade in and want to apply that value to your next Volkswagen, you can estimate its value online. By providing details about your current vehicle, you can find out its estimated worth and be ready to apply that to your chosen Volkswagen.
---
Use Our Volkswagen Payment Calculator
Once you determine your needs and know what you are comfortable with, thanks to using our payment calculator, you can move forward with your Volkswagen-buying process.
Are you ready to get one step closer to your next adventure in Littleton, Parker, and Castle Rock, CO? Contact us at McDonald Volkswagen and then visit our finance professionals today!
---