Rediscover the Magic of Pizza and Pasta at Bar Dough

Imagine your favorite Italian staples, such as pizza and pasta, and transform them into something unique, new, and utterly delicious—that's what lies in store when you visit Denver's Bar Dough.
This Italian restaurant has developed a national reputation for interesting takes on classic dishes. Keep reading to get a slice of what Bar Dough is all about!
Step Inside Bar Dough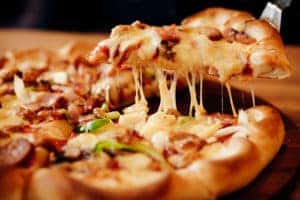 Bar Dough's sleek counters and red leather seats create an atmosphere that's equal parts elegant and inviting. They set the mood with black and white movies playing on the flat screen TVs behind the bar. This restaurant equally suits a special occasion or a night catching up with friends.
When you feel like celebrating, take the party to Bar Dough. Their chic restaurant has hosted many events, from corporate dinners to wedding receptions.
Bar Dough takes Italian food to new heights under the leadership of Executive Chefs Max MacKissock and Carrie Baird. They bring decades of training and experience to their innovative cuisine. The tasty dishes that they create focus on local and sustainable ingredients.
Fill Your Plate with Bar Dough's Menu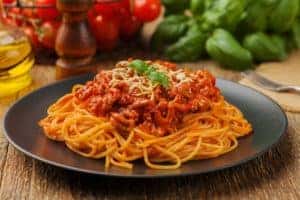 Find the extraordinary in a classic dish with the Bar Dough dinner menu. Savor their bucatini pasta; the fennel sausage and subtle flavors of grana padano cheese make each bite memorable. You should also consider the Complex Squid Ink Tagliarini. This zesty pasta entree is full of surprises, including mussels and hints of orange.
Bar Dough's also a hit spot for brunch. Many of the dishes deliver breakfast favorites with Italian twists, such as their Sunday pizza. If you've never had scrambled eggs and confit potatoes alongside your mozzarella, it's time to start. Their fluffy brioche cinnamon rolls also get rave reviews. Baked fresh each day, they're good down to the last crumb.
Dine at Bar Dough Today
For mouth-watering specials and more information, check out the Bar Dough Instagram page. The colorful photos are sure to make you eager for your next meal—so, why not have that meal at Bar Dough? For high-quality, tasty Italian food in Denver, this is the place to be. Give them a call and make a reservation today.