Best Coffee and Tea near Littleton CO

Whether you're just visiting Littleton, Colorado, or you're a longtime resident, there's nothing like walking the Historic Downtown streets with a delicious cup of coffee in hand. And with so many coffee shops in the area, you'll be sure to have plenty of choices.
But, let's be honest—you want the best coffee or tea that Littleton has to offer. That's why we've narrowed it down for you with some of our top picks for exceptional coffee and tea in the area. Keep reading to see who made the list!
Dirt Coffee Bar
When you grab a cup of coffee at Dirt Coffee Bar, you're not just fueling your day—you're supporting their unique mission in employing individuals with autism. Beginning in 2013 with a mobile coffee truck, Dirt's mission has been to empower individuals with neurodiversities, while cultivating a culture of "acceptance, inclusion, and opportunity."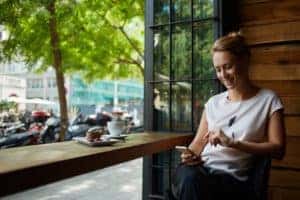 Dirt Coffee Bar also offers a wide variety of coffee drinks and delicious seasonal food items. Check out the mocha latte, or maybe one of the gluten free or vegan desserts. To learn more, stay connected by following Dirt Coffee Bar on Facebook!
Lynn's Tea Shop and Café
Your caffeine intake has never looked so sophisticated than at Lynn's Tea Shop and Café. At this quaint Littleton tea shop, you'll make a reservation to schedule your "tea time," and choose from a variety of services that include a variety of tea selections, along with an assortment of pastries.
Additionally, you'll find tons of options on the café menu, as well. Check out some of our favorites, like the Chicken Croissant sandwich, lemon bar, or breakfast burrito. Follow Lynn's Tea Shop and Café on Facebook to stay up to date with the latest news and menu options!
Romancing the Bean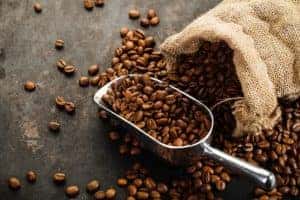 Take your coffee with a side of history at Romancing the Bean. This hometown coffee shop is located in a 139-year-old train station, and offers a variety of coffee and espresso drinks, along with tea lattes, ice cream smoothies, and much more.
You'll also find a variety of snacks and pastries here, like Granny Ma's Cinnamon Rolls and gluten free specialty breads. To stay connected, give Romancing the Bean a follow on Facebook and find your new favorite coffee beverage!
Sample Three of the Best
Now that you know of some of the best coffee and tea shops near Littleton, CO, stop in and grab a cup today!