Best Breweries near Littleton CO

What can be said about the Colorado beer scene that hasn't already been said? It's vast. It's diverse. And, most important to note, it's here to stay.
So, while craftsmen and master brewers throughout the Front Range continue to ply their fermenting skills, the team at McDonald Volkswagen will keep singing their praises. In fact, here are a few we think deserve your attention.
Check out our list of some of the best breweries near Littleton, CO, and—as always—drink responsibly.
Breckenridge Brewery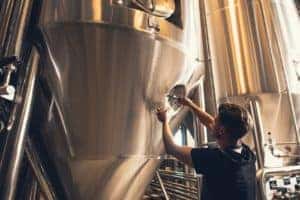 A place that helped put Colorado craft beer on the map, Breckenridge Brewery might play in the big leagues, but it remains 100% devoted to staying innovative.
Their 12-acre campus rests just south of Littleton and is accessible from the Greenway Trail. It's become such a popular destination for thirsty cyclers that Breckenridge Brewery opened its own bike shop. Here, cyclists can enjoy a quick tune-up while sampling their seasonal and small-batch creations.
Our Preferred Pint: One thing that made Breckenridge Brewery famous is their ability to push the envelope while respecting tradition. That's why we love their Nitro Irish Stout. Its Old-World mastery meets New World innovation, and we simply can't get enough.
Jackass Hill Brewery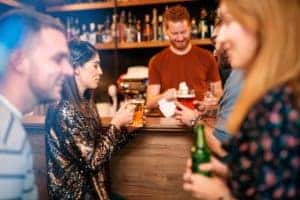 Breweries don't tend to have an official mascot—unless you count "Duff Man" from The Simpsons. So, it surprised us when learned about "Moose", the 29-year-old miniature donkey whose sweet and stubborn personality continues to inspire this local business.
Located in the heart of Littleton, Jackass Hill Brewery started high up on (you guessed it) Jackass Hill. It was here where lifelong friends would meet to take in the sunset while sipping cold brews. They dubbed their hangout the "Jackass Hill Brewery" and let inspiration take its course.
Their cans featuring a picture of Moose are almost as famous as their beer selection. During warmer months, Jackass Hill Brewery's outdoor patio is the perfect spot to enjoy a brew, 'que, and a little music.
Our Preferred Pint: Try not to clutch your pearls, but their high-gravity Strong Ass Pale Ale delivers a serious mule kick to your taste buds.
Living the Dream Brewing Company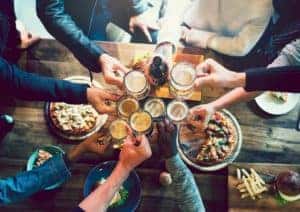 To have a place where you can live out your passion and be able to share it with friends, that's living the dream. Blending an outdoor lifestyle with a can-do spirit, this local hang promises visitors a relaxed atmosphere that doesn't settle for anything less than a quality draft.
To find them, you have to head a bit off the beaten path. Tucked inside an industrial park of the CanAm Highway, Living the Dream Brewing Company might look discreet, but their beer selection is a serious standout.
Concocting up everything from funky raspberry sours to a West Coast-style imperial IPA, Living the Dream Brewing Company is an authentic beer drinker's craft brewery.
Our Preferred Pint: The modern beer world would be nothing without Belgium. That's why we love their Mountain Loral 1836. A Grisette-style farmhouse ale, its crisp, citrusy notes go perfect with a hot summer day.
Locavore Beer Works
Why do we love locally brewed beer so much? Is it the taste? Well, that's obvious. But there's also just something about cracking open a 6-pack you know was made by your neighbors. It's refreshing to know that the water you drink every day is the same water that goes into the fermenter.
That's the idea that goes into Locavore Beer Works. Located a stone's throw from Valley Vista Park in Littleton, it's such a small place you'll have trouble defining where the tasting room ends and the brewery floor begins.
Don't let its tiny building fool you—these guys pump out a lot of suds. With a rotating list as thick as a Cheesecake Factory menu, hop heads will continue to fight over the barstools.
Our Preferred Pint: When you can get it, the "Pig Iron" Barrel Aged Barleywine is a perfect companion to a cool autumn day. Aged in bourbon barrels, its 12% ABV is smoothed over with fig and dark fruit notes.
Order a Growler Today!
Now that we've spilt on a few of our favorite breweries near Littleton, CO, we encourage you to experience them for yourself!
Make sure to give each brewery a like on social media and take advantage of their curbside pickup and delivery options as well.