Local Spotlight: Bacon Social House

It's a fact that bacon makes everything better. It's also a fact that when you're craving the salty and delicious crunch of bacon, there's no better place to go than the Bacon Social House!
With a menu full of bacon-centered dishes, bites, and drinks, visit this Denver-area restaurant to satisfy your crispy-and-salty pork craving. Stop on in for some of the best brunch around!
Sample a Variety of Bacon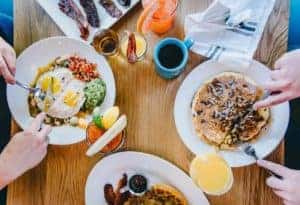 You may have heard of a beer flight, but have you ever tried a bacon flight? At Bacon Social House, order their signature bacon flight to enjoy six samples of some of the best bacon around! Enjoy their applewood bacon, savory candied bacon, habanero bacon, and more delicious bacon flavos.
If that still isn't enough bacon for you, follow the flight up with their Baller Bacon. This dish will provide you with the ultimate bacon experience: a plate of thick-cut, sweet and spicy, delicious pork. After trying the various bacon flavors served at the Bacon Social House, you won't be able to go back to the generic bacon found at the grocery store.
A Bacon-Centric Menu
Bacon Social House showcases this delicious cut of meat in most of their menu items, which makes it the perfect spot for brunch. Their breakfast sandwich stacks a generous portion of applewood bacon along with an over-easy egg, cheddar, avocado, and pickled onion. Savor these flavors on an English muffin.
Order their Classic Benedict to enjoy poached eggs, Canadian bacon, and hollandaise on an English muffin. This tasty meal is also served with a side of bacon tots or fries.
Their Bacon Hash is another great choice. This meal mixes hickory-smoked country bacon with poached eggs, sweet potatoes, caramelized onions, roasted hatch chiles, and tomato aioli.
Even some of their pancakes feature bacon! Their Bacon + Chocolate pancakes are packed with chocolate chips and come topped with crumbled bacon, candied pecans, and maple syrup. It's a delicious blend of sweet and salty!
Wash It All down with a Cocktail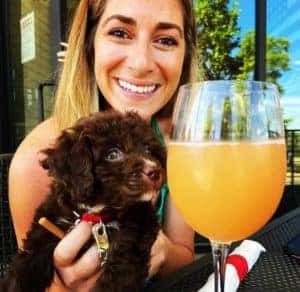 With all that salty goodness, you'll probably get a little thirsty. When you stop by for brunch at the Bacon Social House, check out their variety of delicious and creative cocktails.
Go with a classic mimosa with orange juice or switch it up and choose from a variety of other juices, such as grapefruit, prickly pear, and pineapple.
Of course, their drink menu wouldn't be complete without some bacon added into a few of their beverages! Get a Bloody Mary with bacon or order a round of BSH Breakfast Shots for the table. This breakfast-inspired shot features pecan whiskey, butterscotch schnapps, orange juice, and a slice of bacon—it's sure to wake you up!
Come for the Bacon, Stay for the Good Times
Start your morning off right with some bacon and brunch at the Bacon Social House! Get a group of friends together and plan a visit to this bacon-lover's spot. You'll enjoy some of the best bacon and food in the Denver area.