Volkswagen vs Honda

Car shopping is an exciting adventure. You get to explore different makes and models and the features they offer to boost your comfort, all in the attempt to find a car that matches your specific needs.
While there are lots of great brands available to you, Volkswagen and Honda continuously find their way to the top of the popularity list among Littleton, Parker, and Castle Rock, CO, drivers.
What makes these brands so popular? Which brand offers your dream car? We at McDonald Volkswagen are here to help you decide between Volkswagen and Honda with our Volkswagen vs. Honda comparison. Keep reading to learn more.
Volkswagen vs Honda Quick Facts

Brand

Volkswagen

Honda

Year Founded

1937

1949

Number of Plug-In Hybrid Models

2

1

Number of Fully Electric Models

1

0
Brand History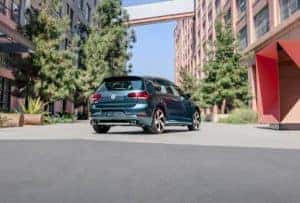 When searching for a new car, you need a reliable brand. One way to determine brand reliability is by looking to the past.
Volkswagen Quick Facts:
Founded in 1937
German manufacturer
Stands for "people's car"
The original goal of Volkswagen was to create a car for people that would act as an answer to their transportation needs. Now, their goal is to create sustainable modes of transportation. Currently, Volkswagen offers a fully electric SUV—the Volkswagen ID.4 EV—and has additional concept electric vehicles.
Honda Quick Facts:
Founded in 1949
Japanese manufacturer
First vehicle was the "Dream" D-type motorcycle
Not only has Honda not been around as long as Volkswagen, but they have far less experience with automobiles. It wasn't until 1979 when Honda released their first car—the Honda Accord. By then, Volkswagen had been producing cars for more than 40 years.
Volkswagen vs Honda: Alternative Fuel Options

It's our responsibility to ensure a cleaner, healthier future for our planet. Both Volkswagen and Honda are committed to this cause, which is why they both offer vehicles that feature alternative fuel options.
Volkswagen vs Honda Alternative Fuel Options

Make

Volkswagen

Honda

Number of Plug-In Hybrid Models

2

1

Number of Other Alternative Fuel Models

1

1
Whether you choose Volkswagen or Honda, you'll have access to a variety of eco-friendly models. With Honda, the Clarity is the only plug-in hybrid model offered. With Volkswagen, you have two plug-in hybrid models to choose from: the Volkswagen Golf and the Volkswagen Passat.
With Volkswagen, you have the option to choose a fully electric SUV as well—the VW ID.4. When driving this SUV, you get to travel an EPA-estimated 250 miles on just electric energy.1 While Honda offers an additional alternative fuel model—the Honda Clarity Fuel Cell, which is powered by hydrogen—they don't offer any fully electric models.
Volkswagen vs Honda: The Verdict
When your Littleton, Parker, and Castle Rock, Colorado, travels are in need of an upgrade, it's time to shop for your dream Volkswagen or Honda vehicle. Both manufacturers provide premium amenities that are sure to enhance your commute, but there's only one clear choice for upgrading your commute.
In terms of long-term reliability and environmentally friendly vehicle options when comparing Volkswagen vs. Honda, our vote is for Volkswagen.
Ready to discover your dream Volkswagen model? Head over to McDonald Volkswagen to browse our inventory today!
1 2021 ID.4 Pro S and 1st Edition EPA estimated total range is 250 miles. Actual mileage and range will vary and depend on several factors including driving and charging habits, accessory use, temperature and topography, battery age, load, and vehicle condition. Battery capacity decreases with time and use. See owner's manual for details.